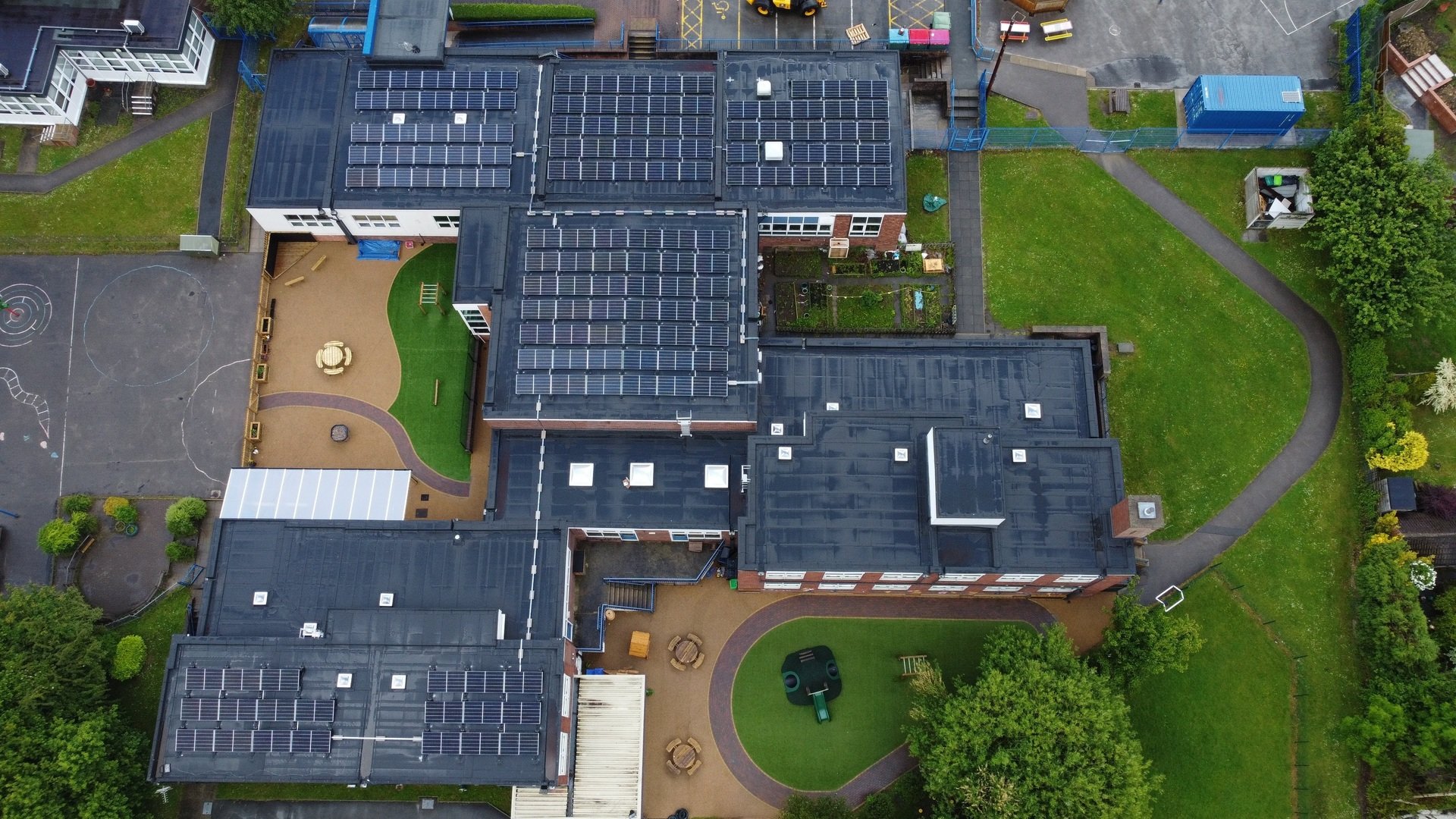 Sacred Heart recognises the climate emergency. We are determined to respond as a school community by reducing our carbon footprint and involving our children, increasing their environmental awareness and skills on every step of our journey towards a low carbon, sustainable future.
In May 2022, with the support of the Academy Trust and in partnership with Solar for Schools, we installed a 55kWp solar panel system on our roof. The system consists of 134 solar panels and will meet around two-thirds of our electricity needs annually. Over its 25 year life, it will stop 226 tonnes of CO2 emissions, inspire our children with energy learning opportunities, and save tens of thousands of pounds by providing the school with free electricity.
Click here to find out how our solar panels performed in the last week.
Our other measures towards a carbon neutral include:
a bike shed and scooter park with storage for 6 bikes and 6 scooters to encourage more cycling to school
an electric vehicle charging point
LED lighting throughout the school
100% recyclable and FSC certified paper